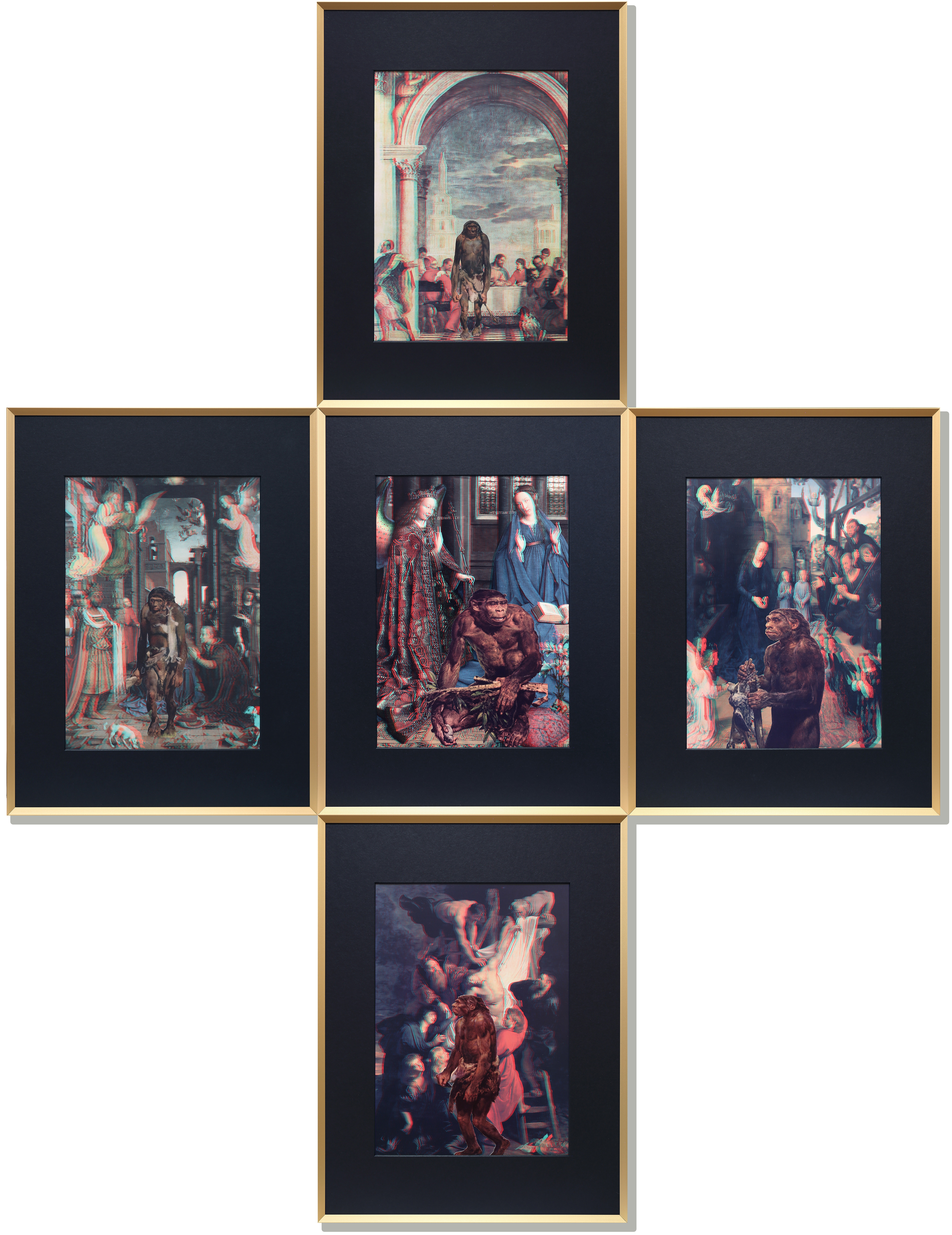 Ascension

, limited edition of 12 cruciforms, each consisting of 5 framed, collaged digital c-type prints, 90cm x 120cm x 2cm.
Ascension

 is an extension of an earlier work, Revival, developed in collaboration with Cactus Magazine. It represents a reversal of my earlier work 

Revival

, where saints and other figures from Renaissance paintings were collaged onto stereoscopic 3D images of dinosaurs. Here, images of early humans are harvested from 1950s illustrations by Zdenek Burian and digitally manipulated, then placed in stereoscopic 3D treatments of painted altarpieces from the Renaissance and Baroque.
In 1950, Pope Pius XII stated that there is no intrinsic conflict between Christianity and the Theory of Evolution, on the basis that Christians can continue to believe that God created all things via the means of evolution, and the soul remains a direct divine creation. Collage has a tradition of combining conflicting visual elements to Surrealistic ends; to invoke discomfort in the viewer to reveal a deeper truth. I am interested in pursuing collage that reconciles disparate human knowledge in a wholistic manner, rooting it in and reinterpreting our cultural traditions. Ascension is essentially an attempt at an 'update' to religious art to bring it closer to some current Roman Catholic thinking.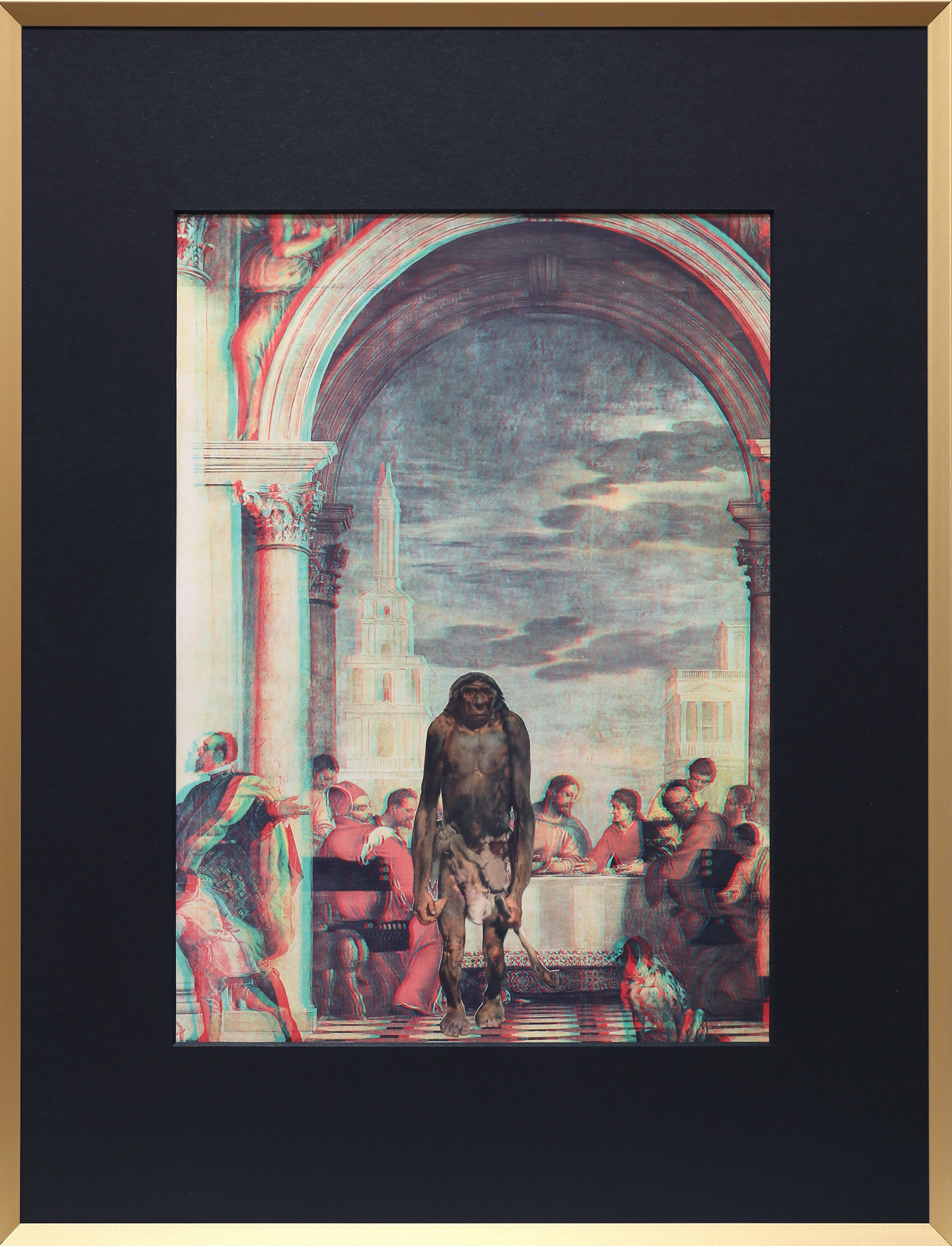 Neanderthal on 3D stereoscopic treatment of detail from The Feast in the House of Levi, Paolo Veronese, 1573
Neanderthal on 3D stereoscopic treatment of detail from The Adoration of the Kings, Jan Gossaert, 1510-5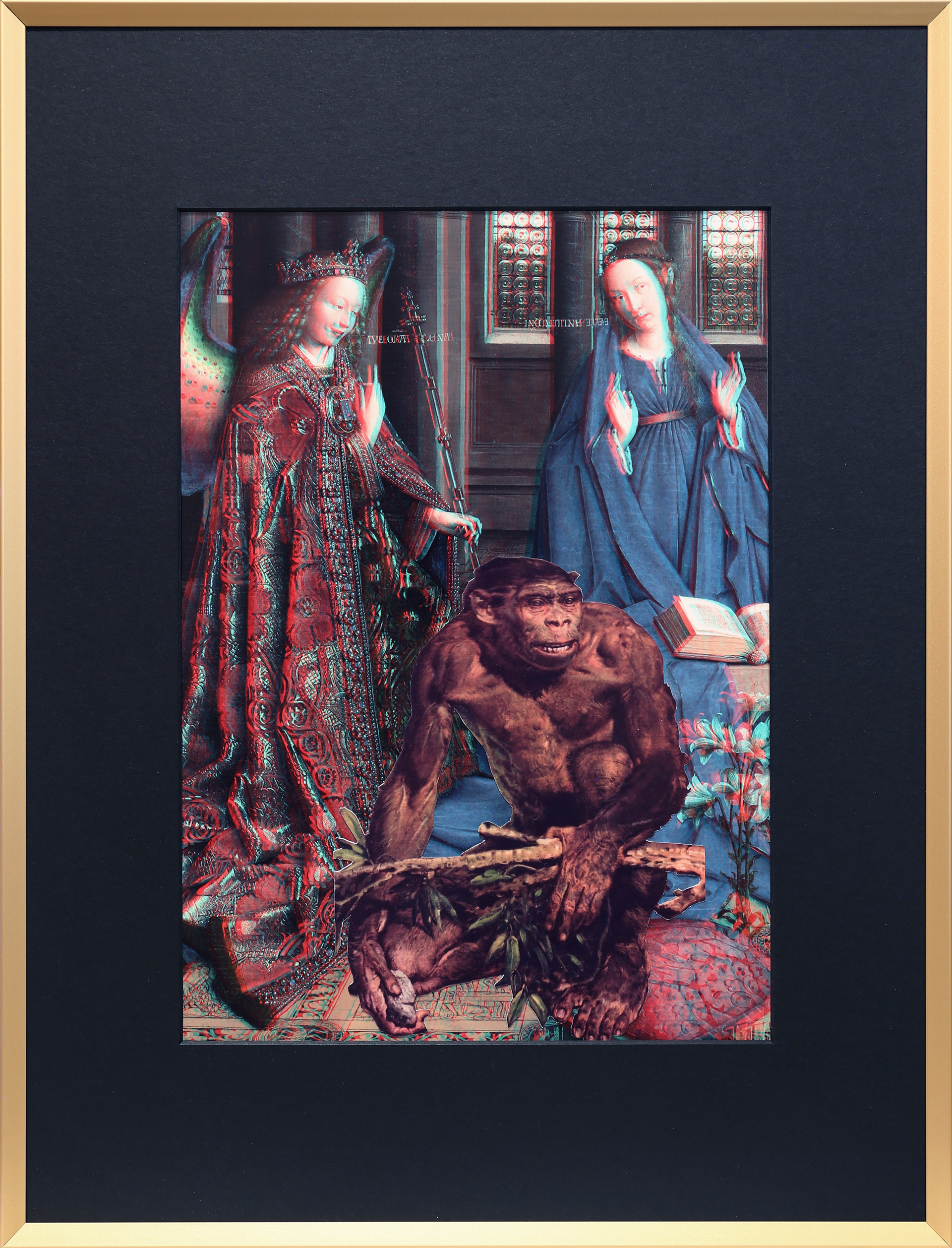 Pithecanthropus on 3D stereoscopic treatment of detail from The Annunciation, Jan van Eyck, c.1434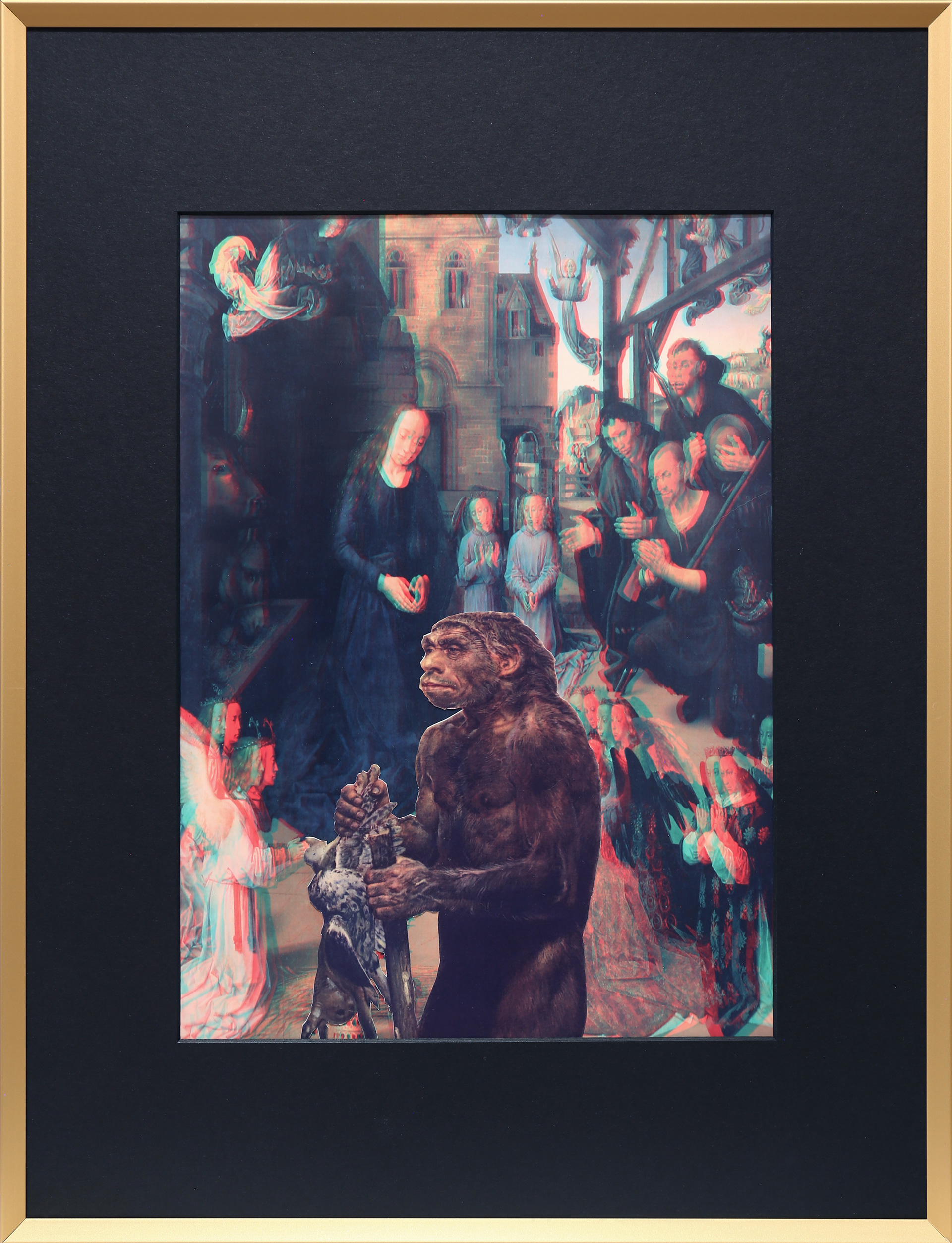 Panel 4: Neanderthal on 3D stereoscopic treatment of detail from The Portinari Altarpiece, Hugo van der Goes, 1473-8
Panel 5: Neanderthal on 3D stereoscopic treatment of The Descent from the Cross, Peter Paul Rubens, 1612