NEW SAD is a collaboration with international street artist and designer/maker Ben Sad, who has worked and exhibited throughout the UK, Germany and Australia. Since 2016 we have collaborated on mixed-media paintings and objects, exploring our interests in religion, politics, and constructs of identity on social media. Our works use found imagery and non-art materials, combined with playful text and photocopy transfers. Several of our pieces are created by exchanging work via the post and augmenting, twisting or demolishing each others' marks. Lately we have started to create objects from household detritus that reject notions of good taste or quality, and then photograph them to create a 'fine art' image.
Our

Yellow Painting Project

is a growing installation of canvases using photocopy transfers on playground paint, combining imagery and text from our personal archives in a DIY, anti-art aesthetic. The emergent visual patchwork is at turns confessional and sardonic, romantic and absurd, and aims to mimic an overstimulated culture set adrift in competing narratives. Reflections on Brexit and the migrant crisis are interspersed with diary entries and snippets of daytime TV dialogue.   The project was born when the pair were given a drum of playground paint, and will continue until that drum runs out. To date, 40 paintings have been completed, using just one third of the paint. The installation has no fixed form, and is adjusted to each space we show in. Recent iterations have included a yellow trail through a community printmaking space and a condensed grid in a basement gallery.
LOVE ME 4 EVA, TRAMP STAMP, and I FEEL MUCH BETTER NOW,  post art, mixed media on paper, 2017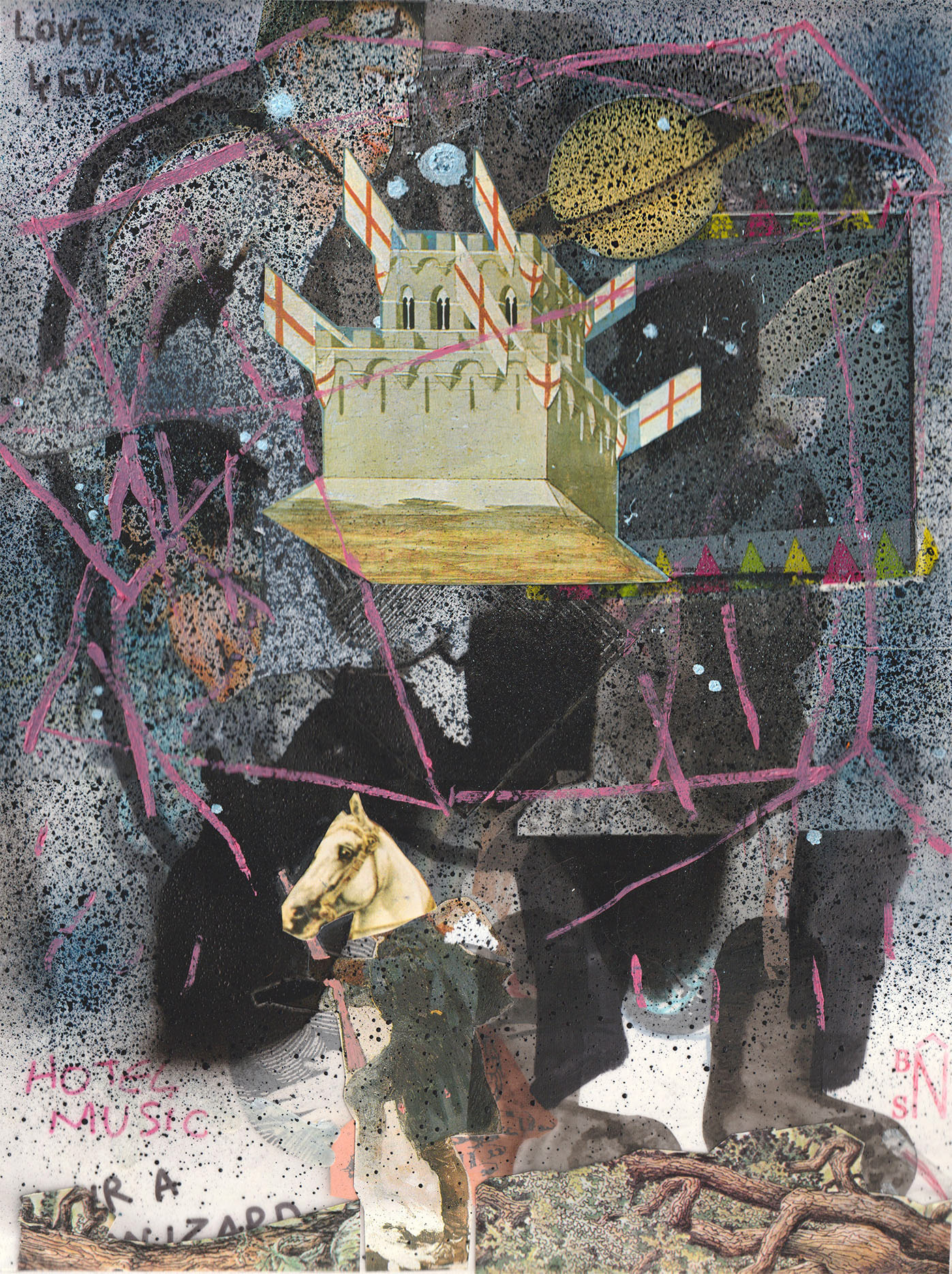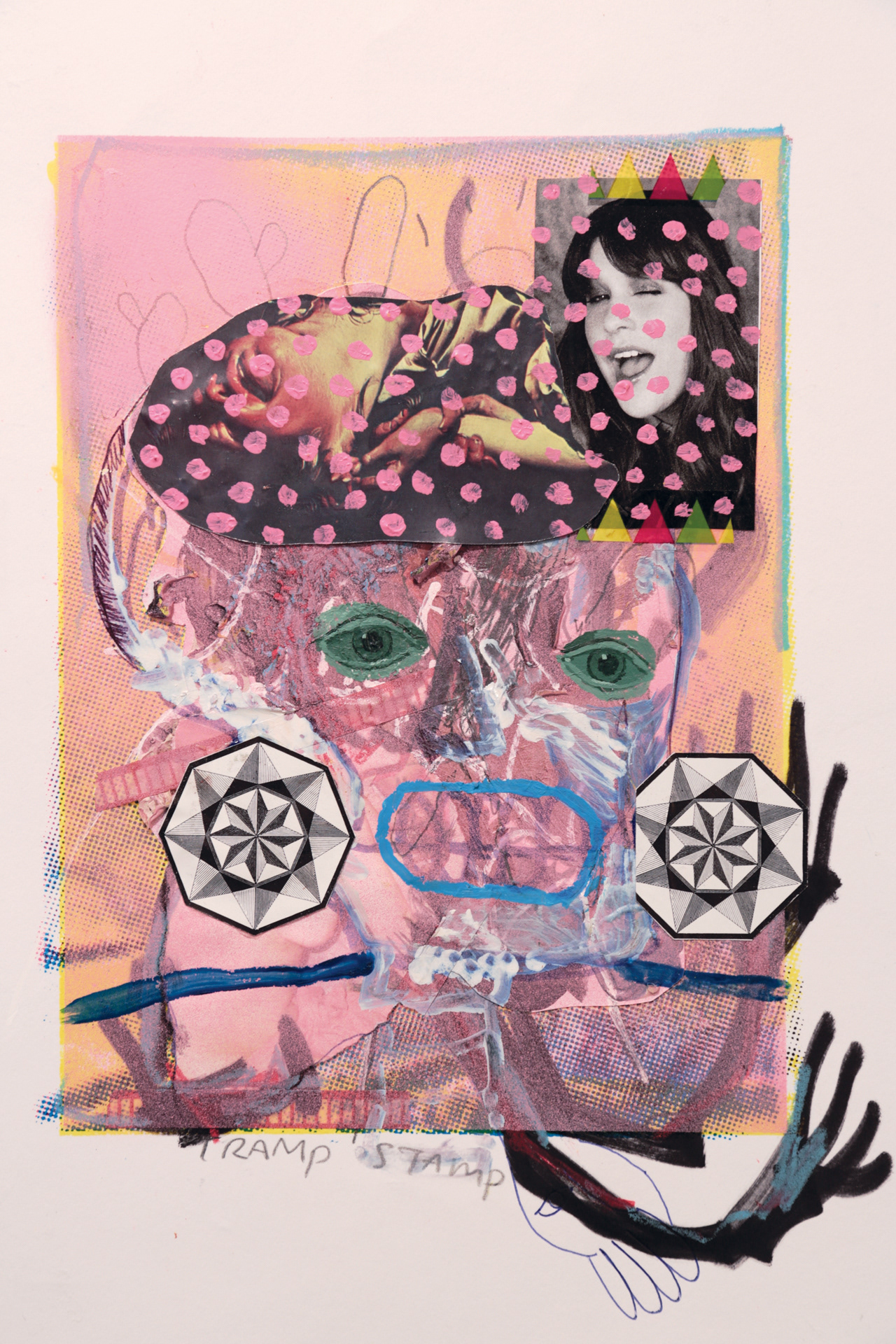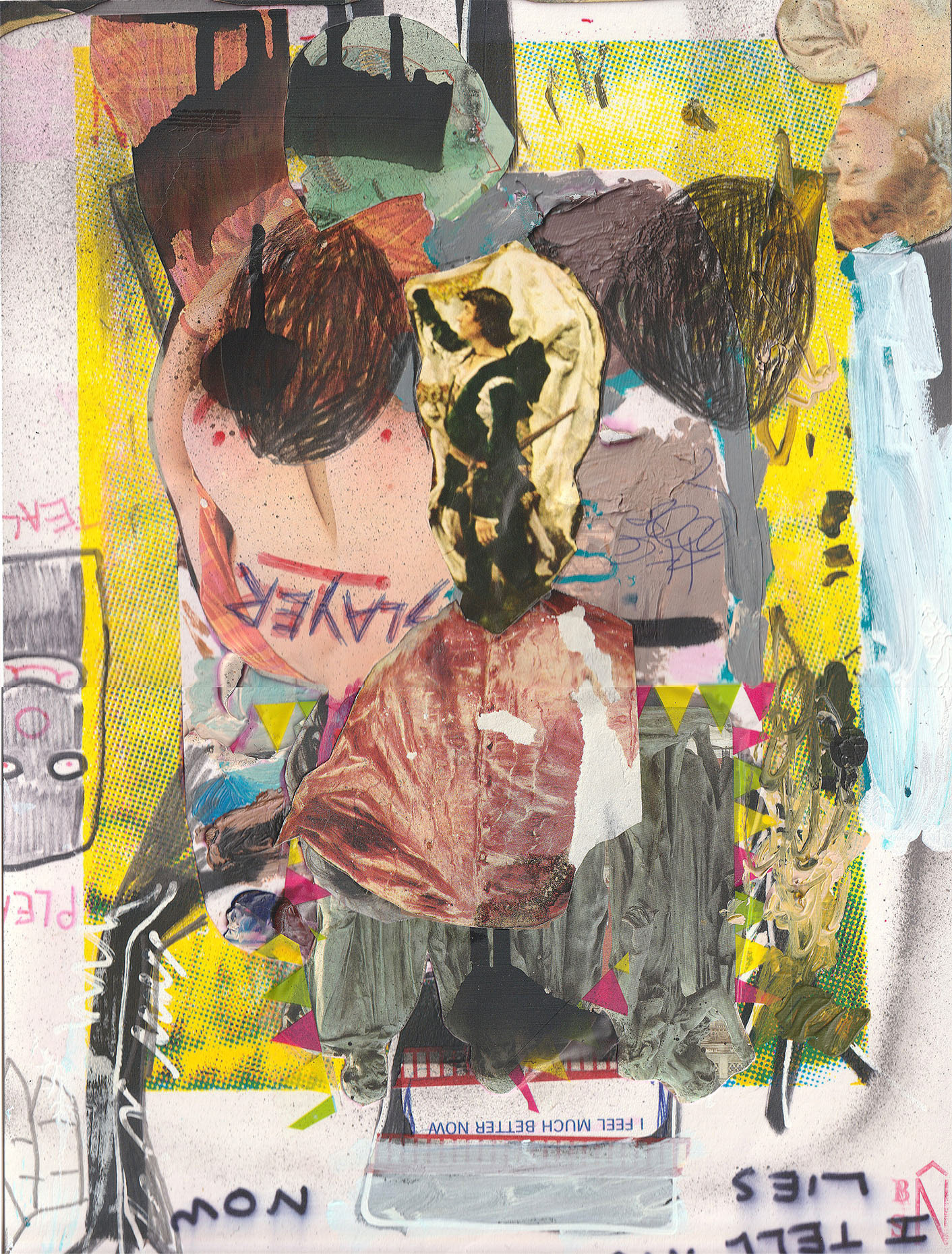 Playground paint and photocopy transfer on canvas
Small portrait works: w 25cm x h 35cm x d 2cm
Large landscape works: w 115cm x h 80cm x d 2cm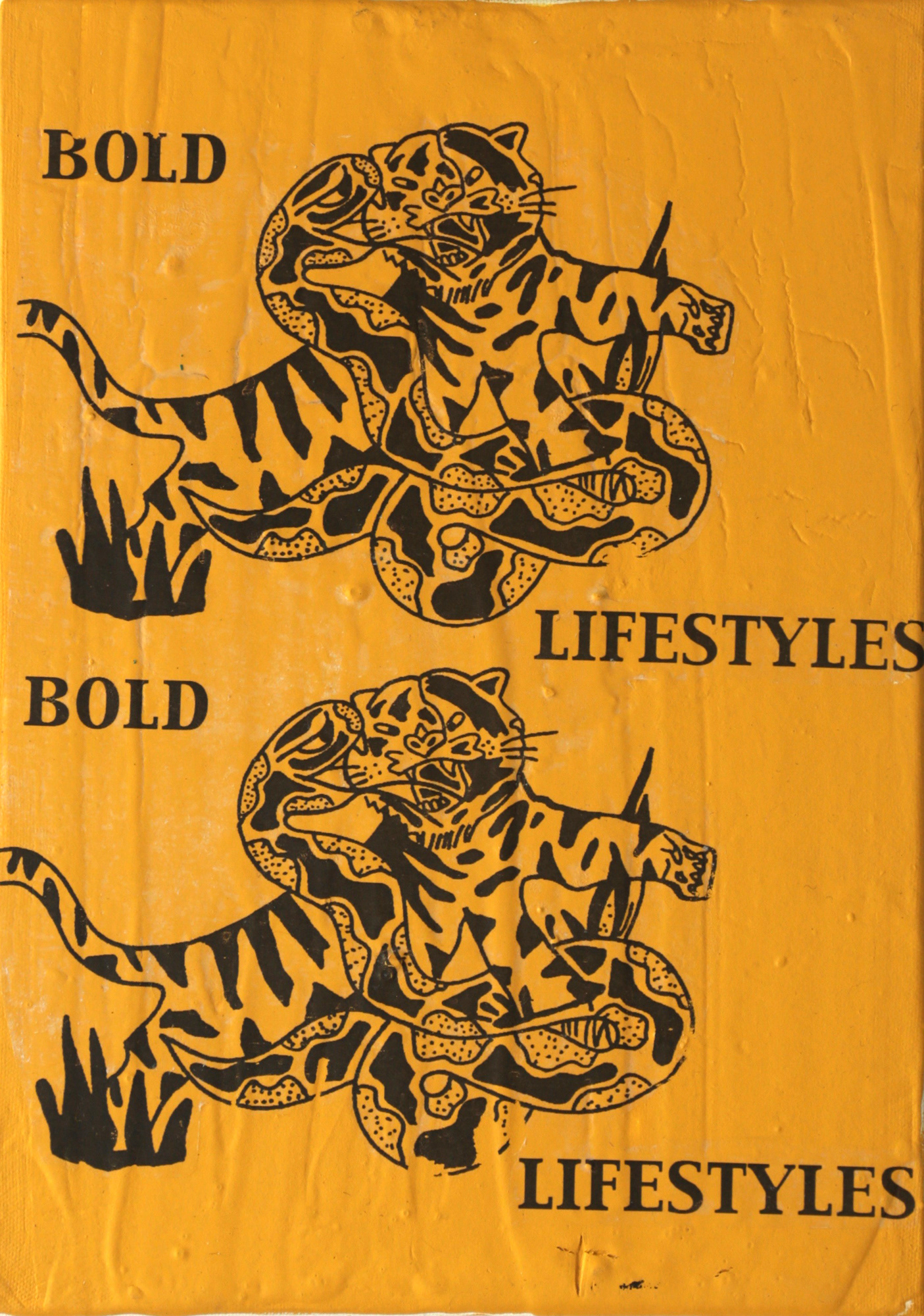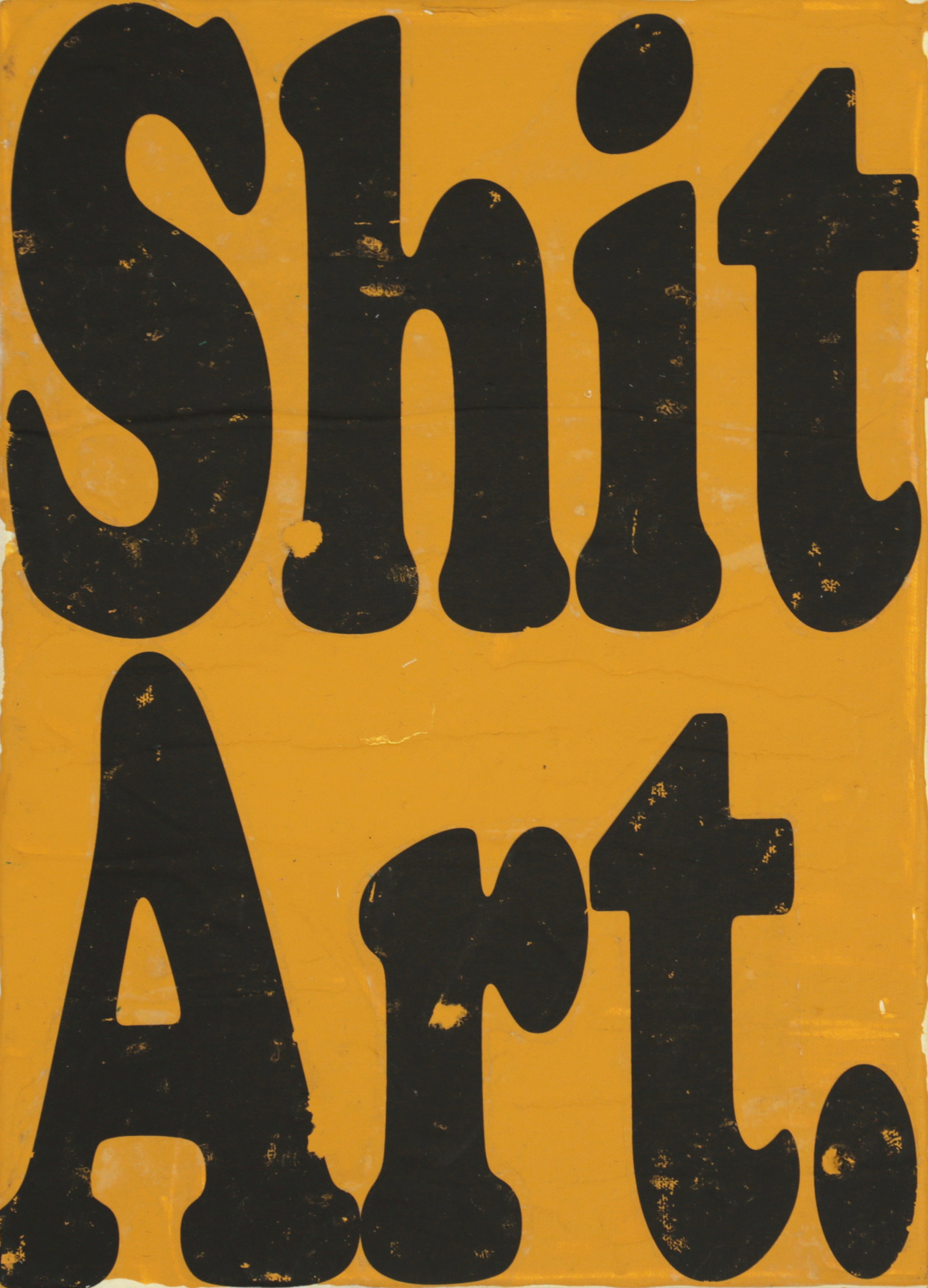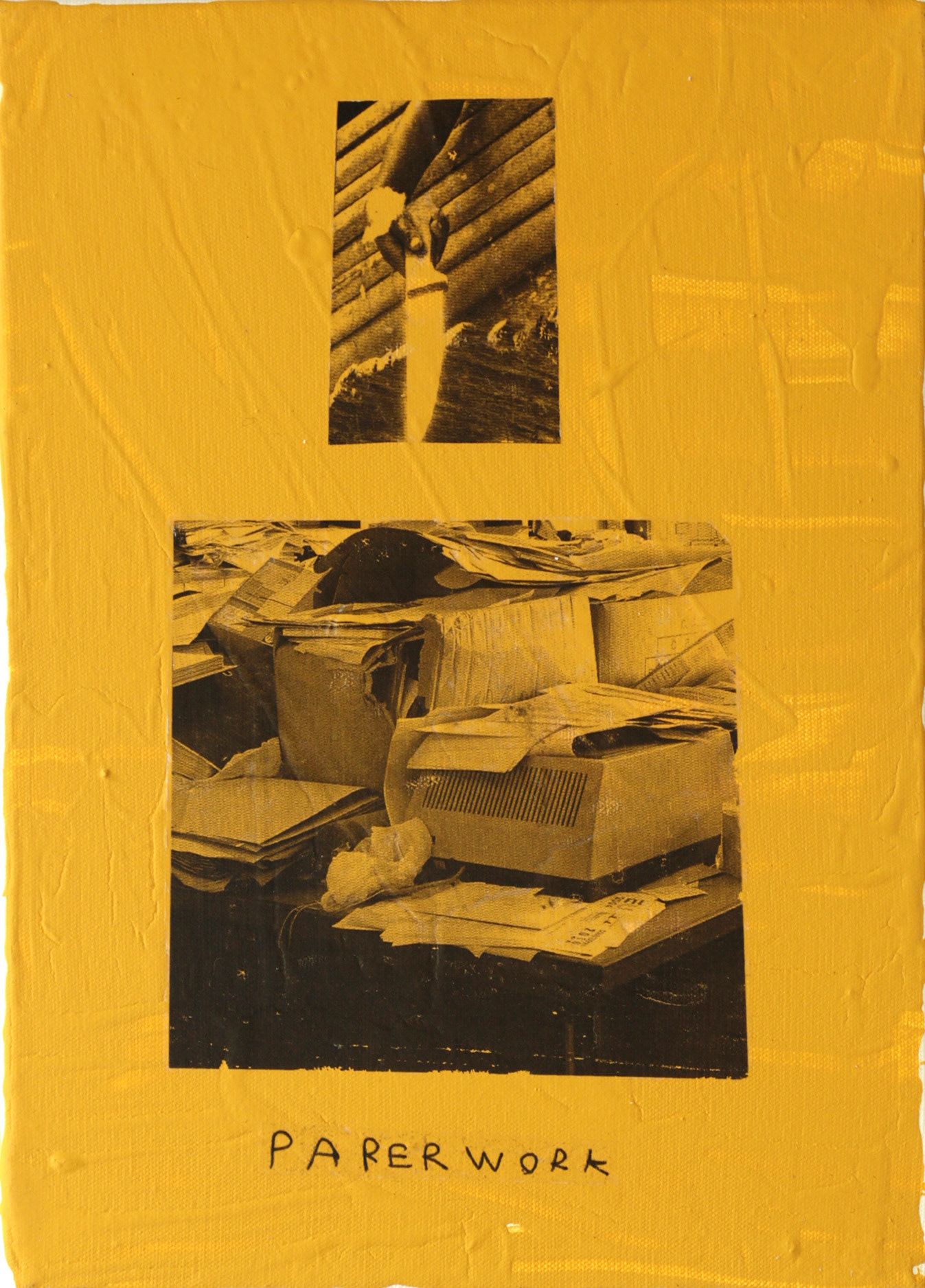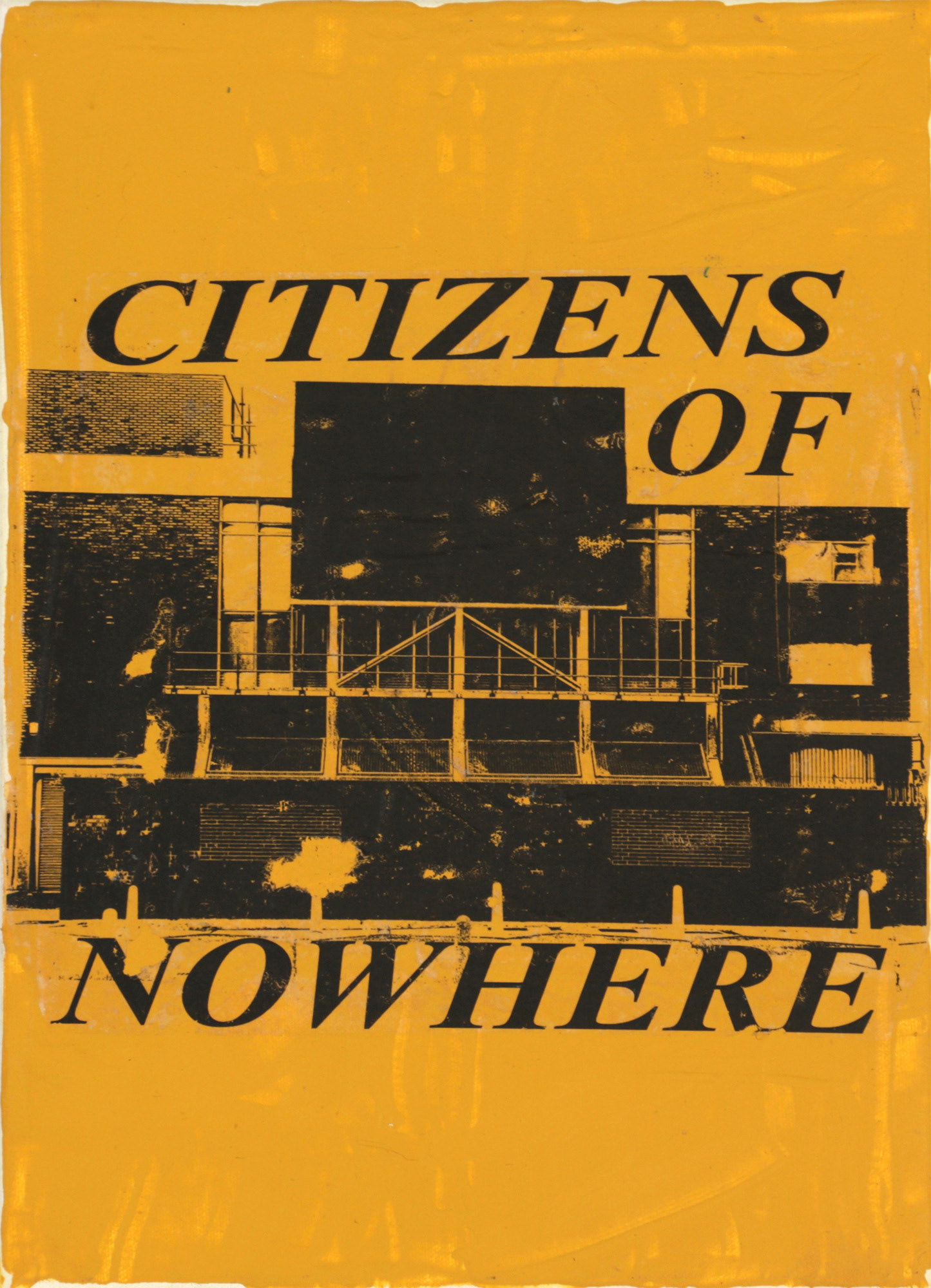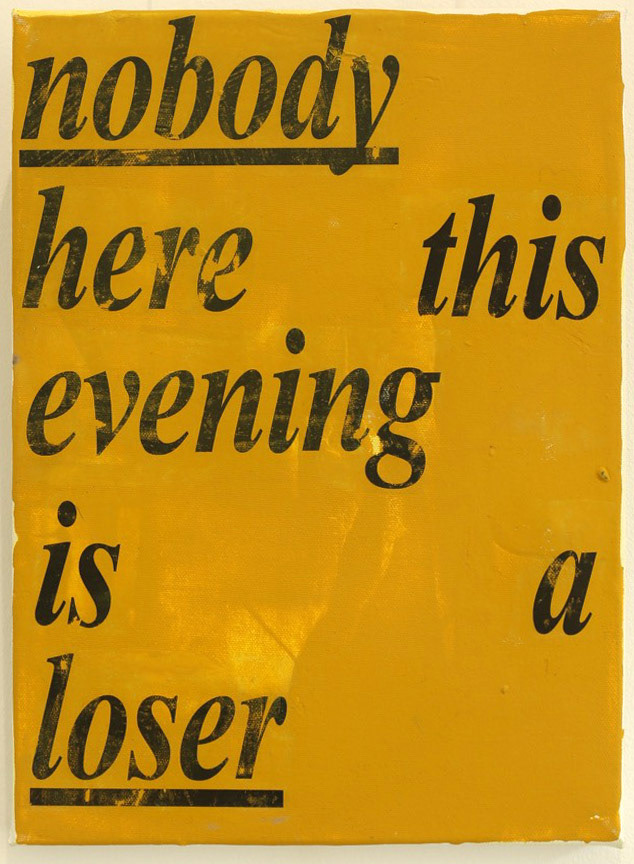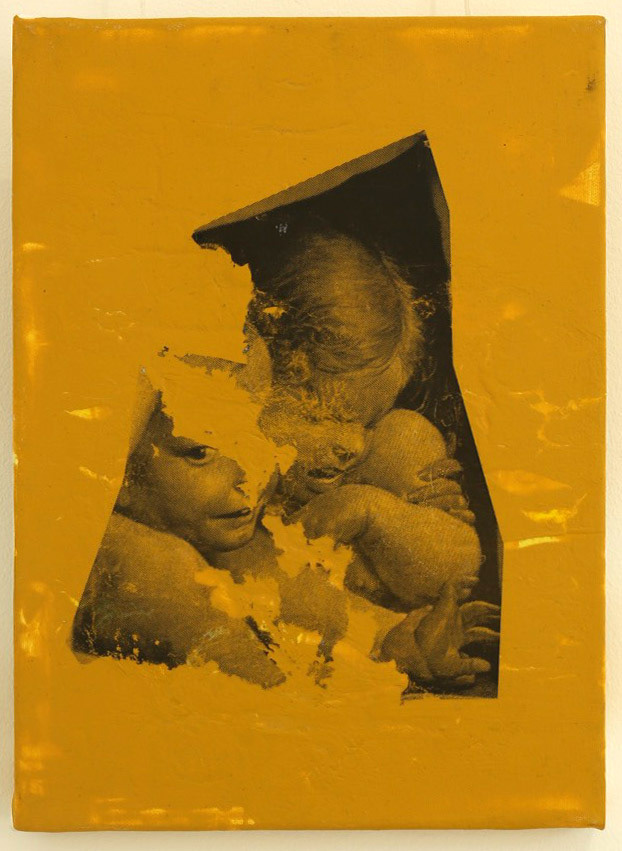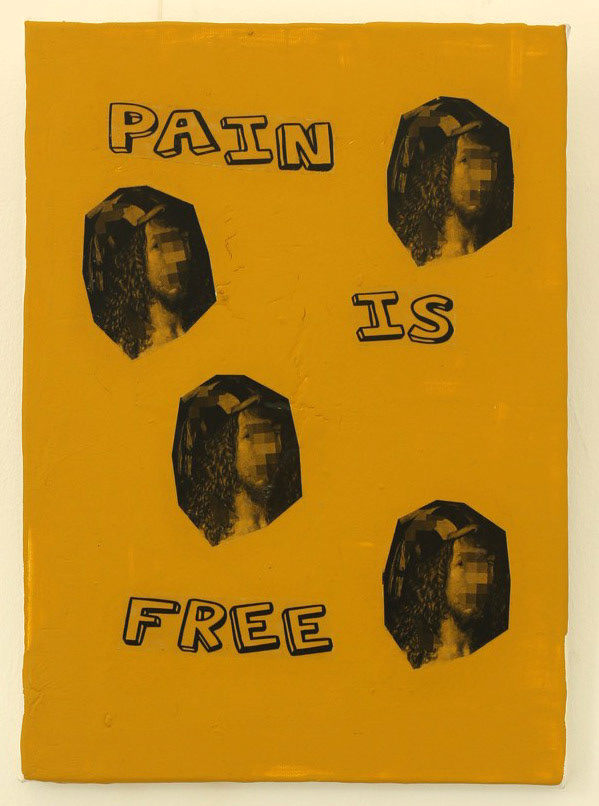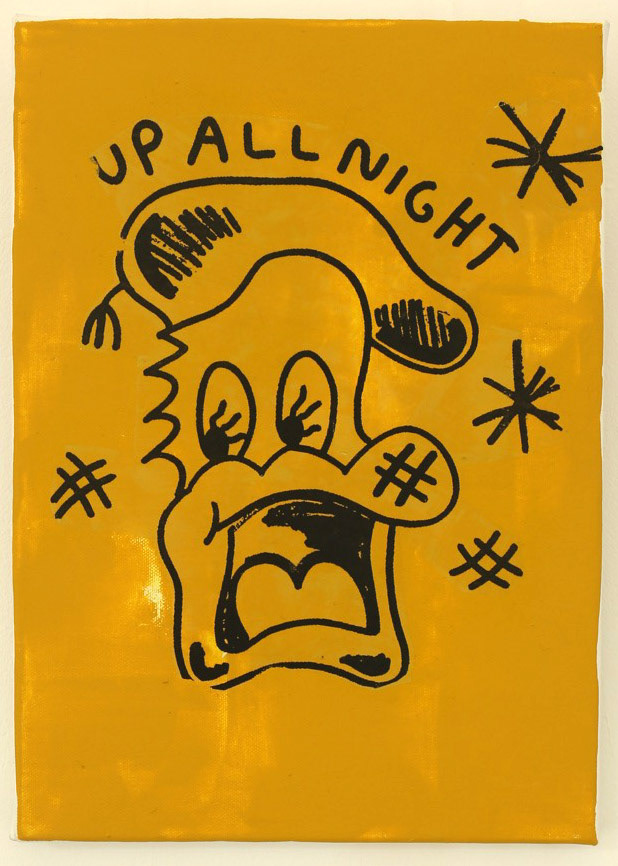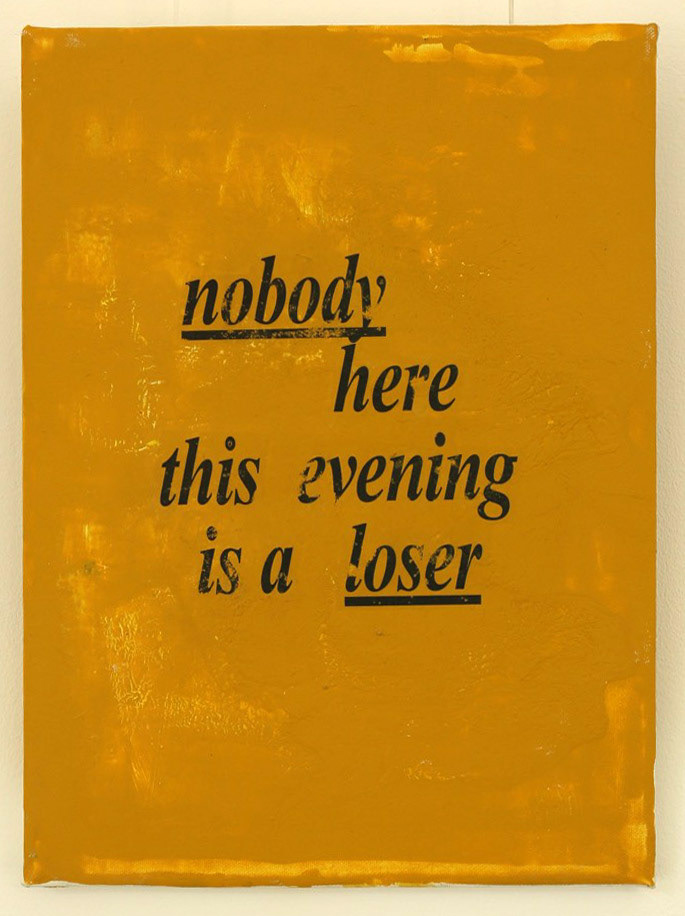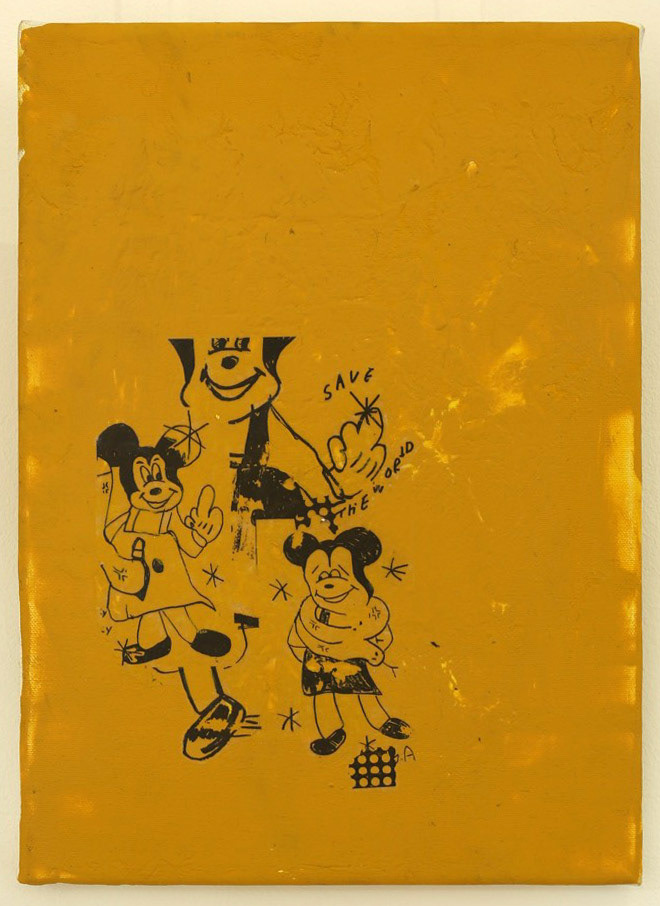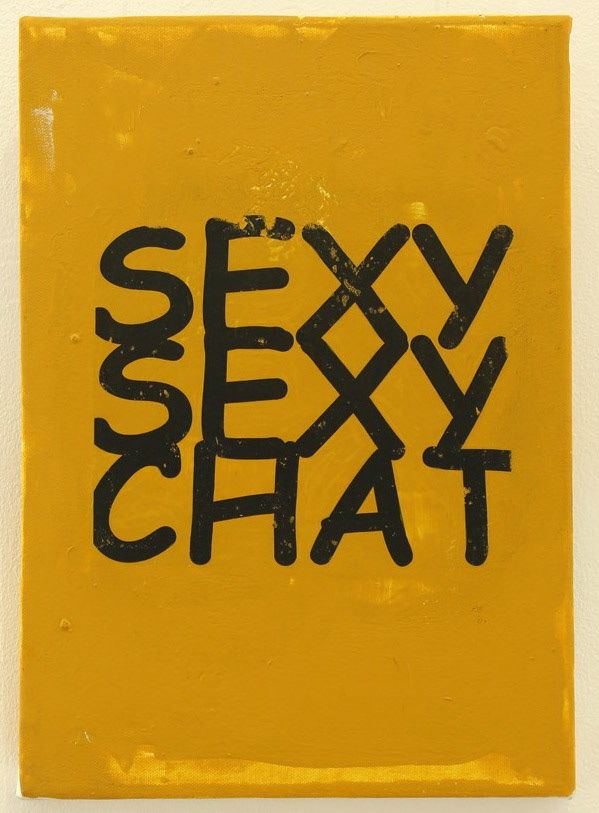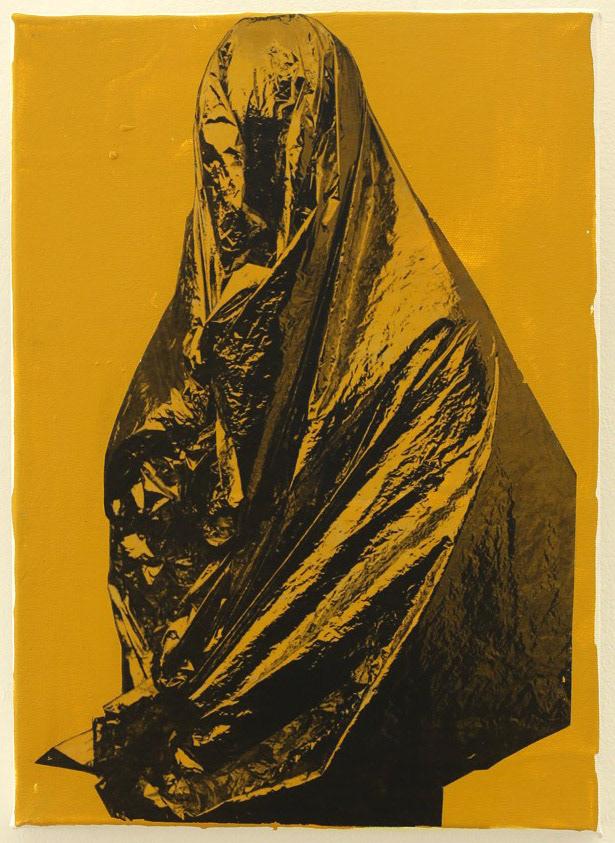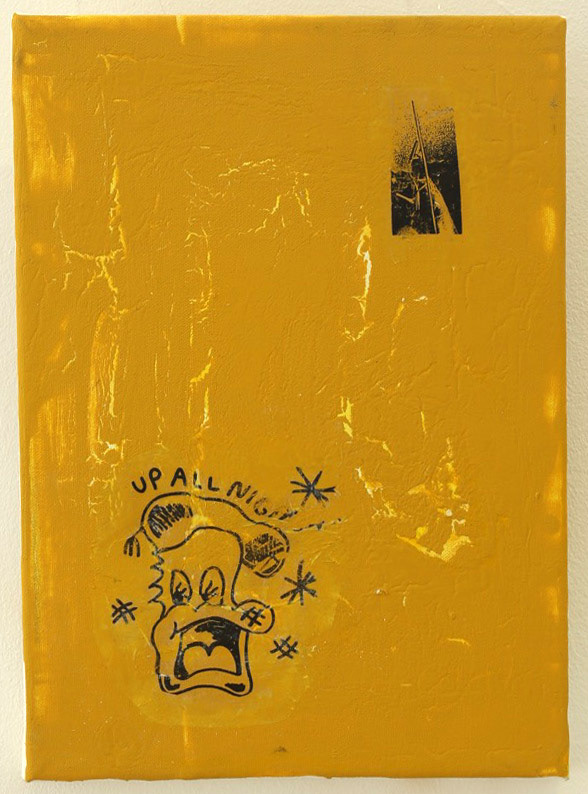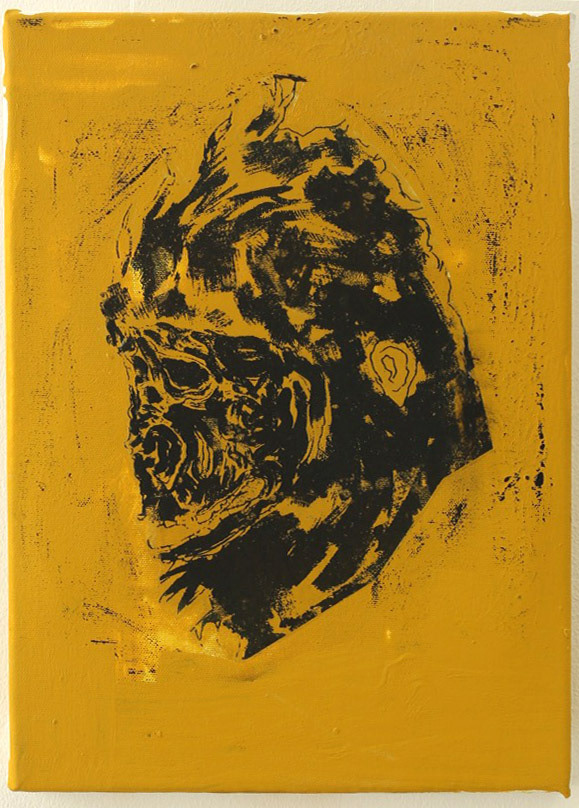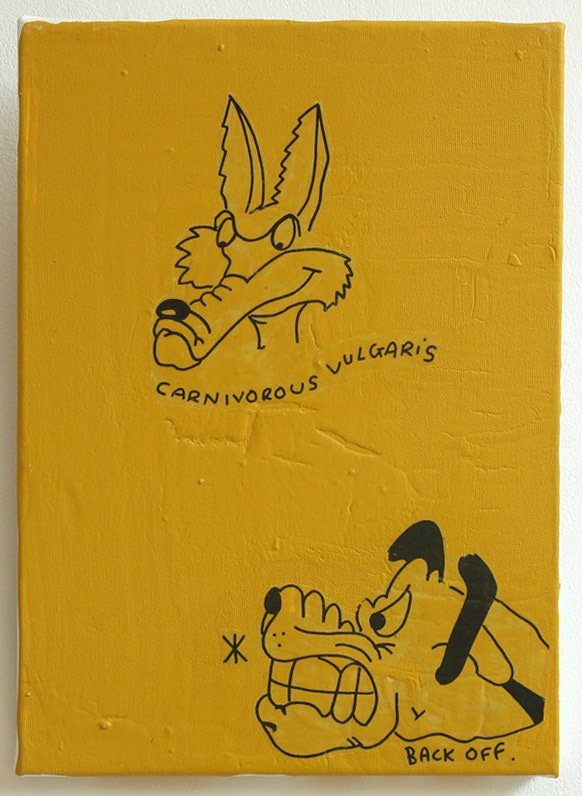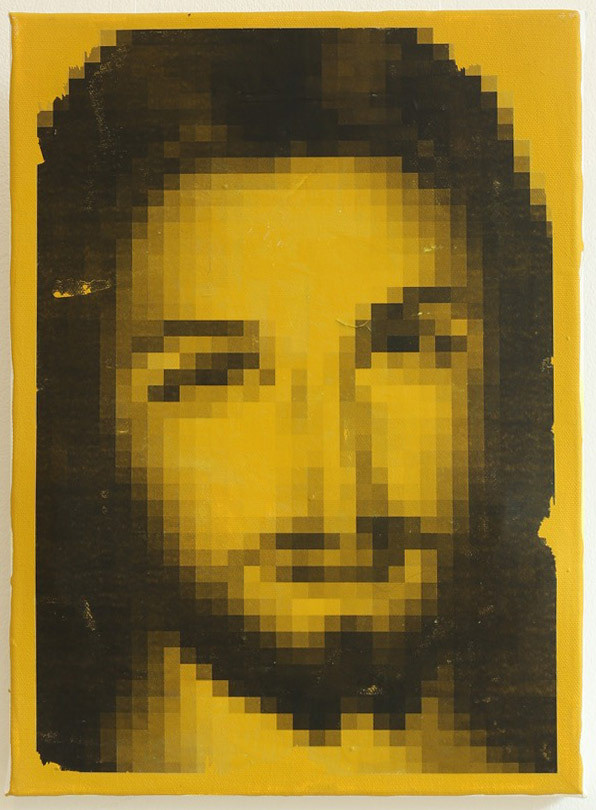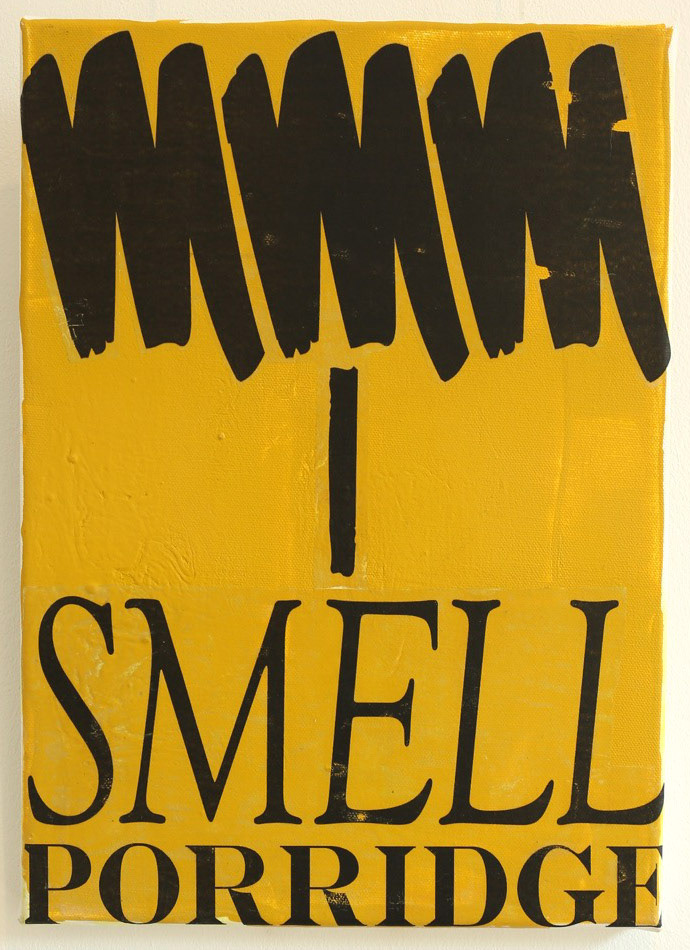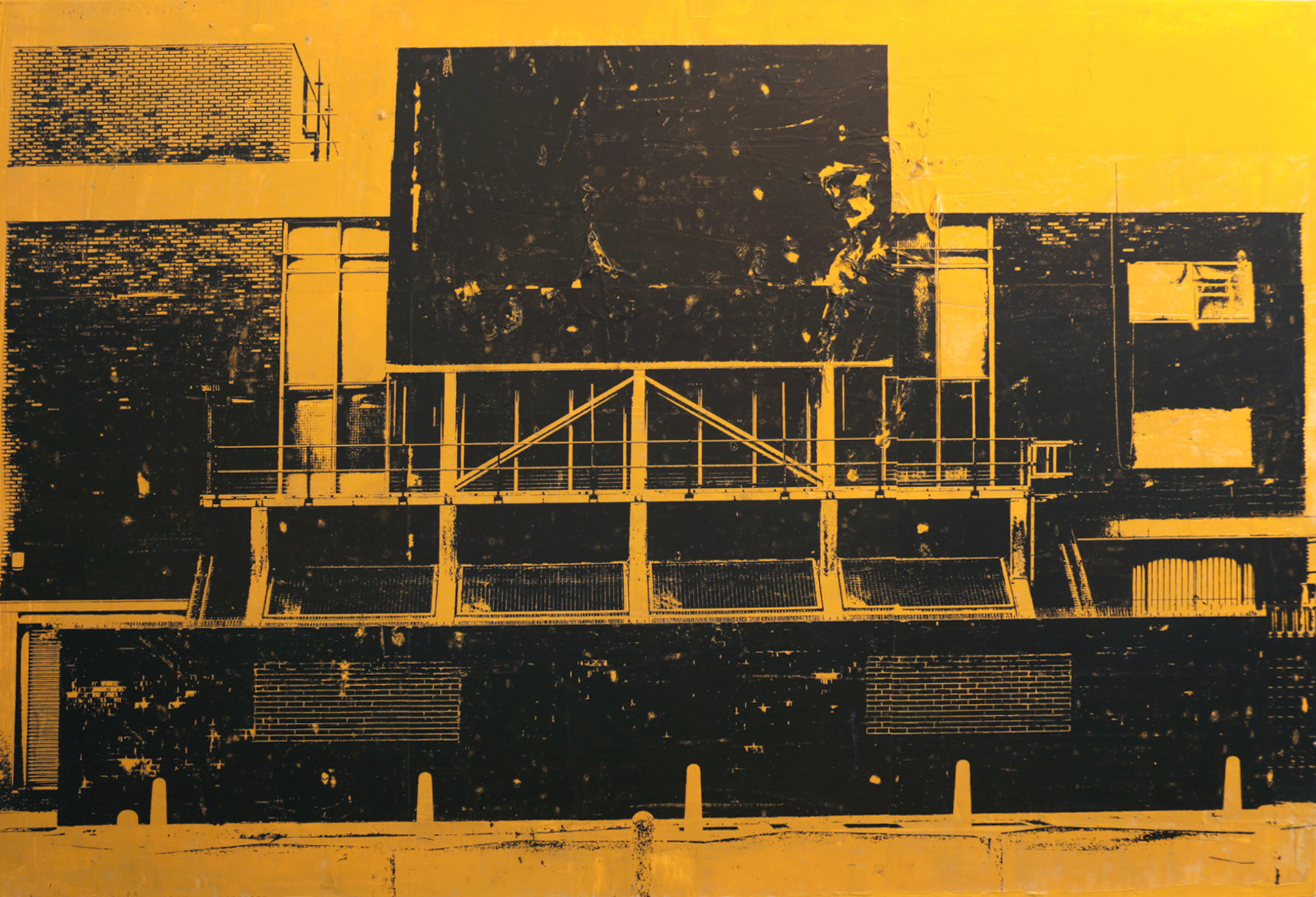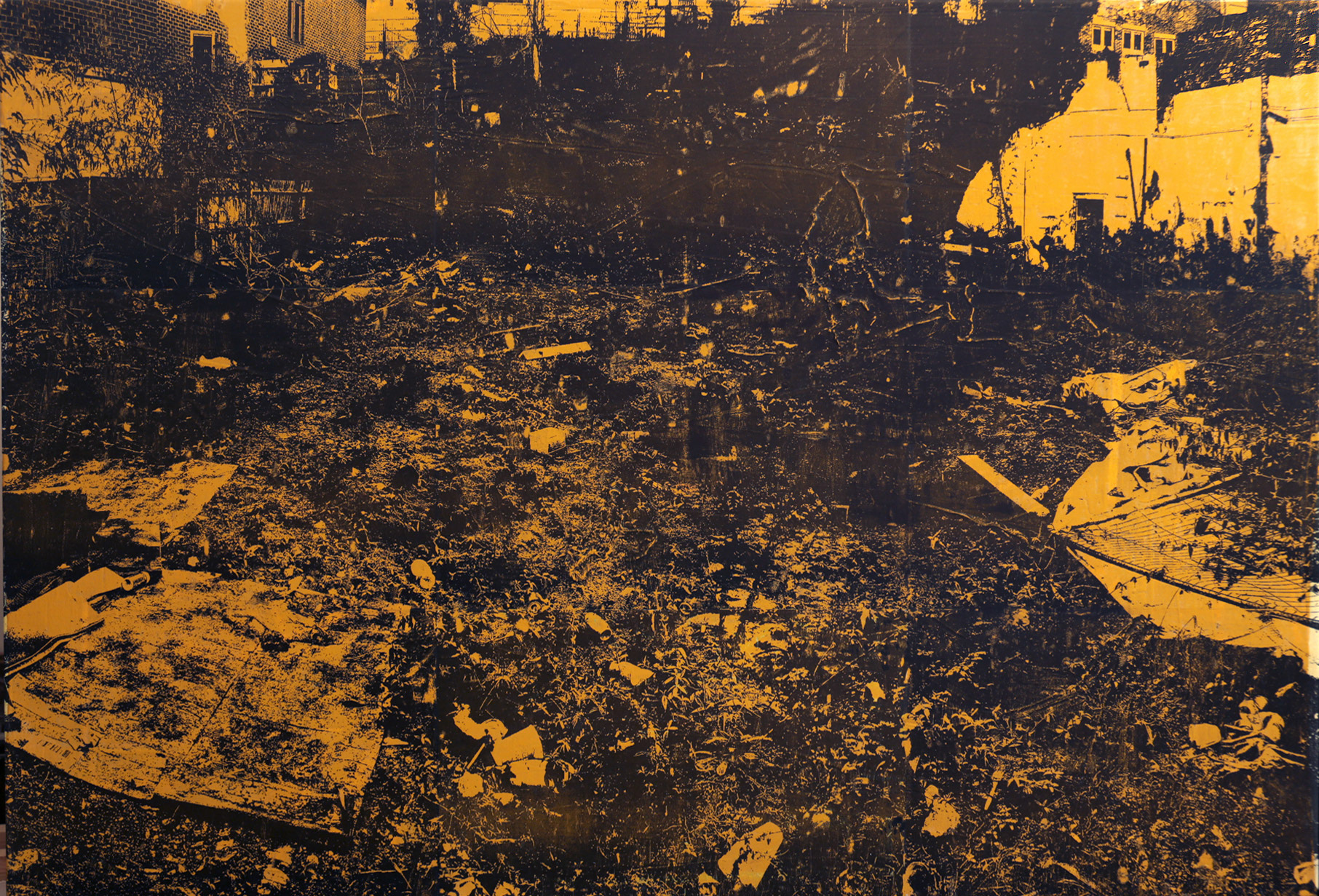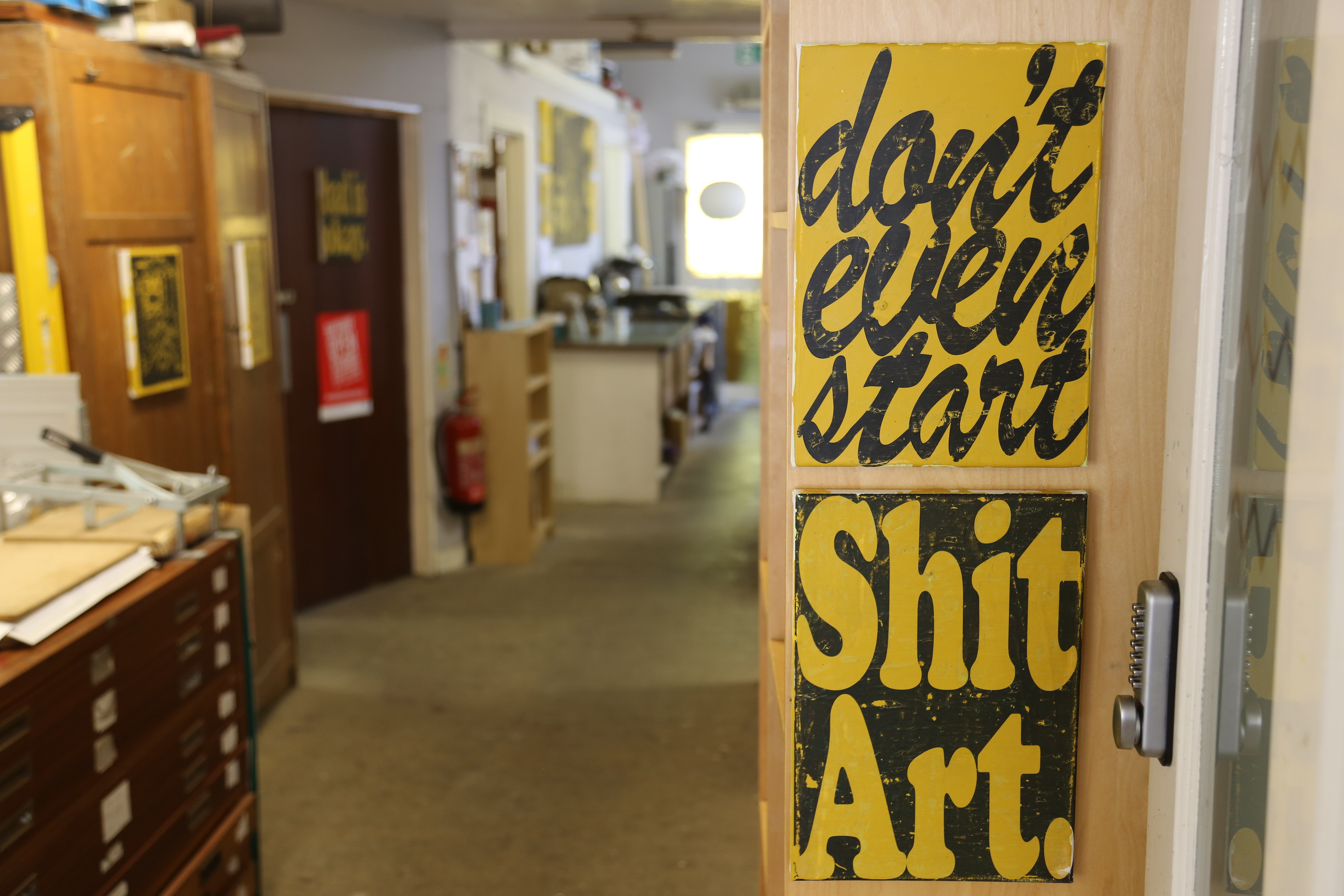 Installation view, INTRA, Medway, Kent, 2018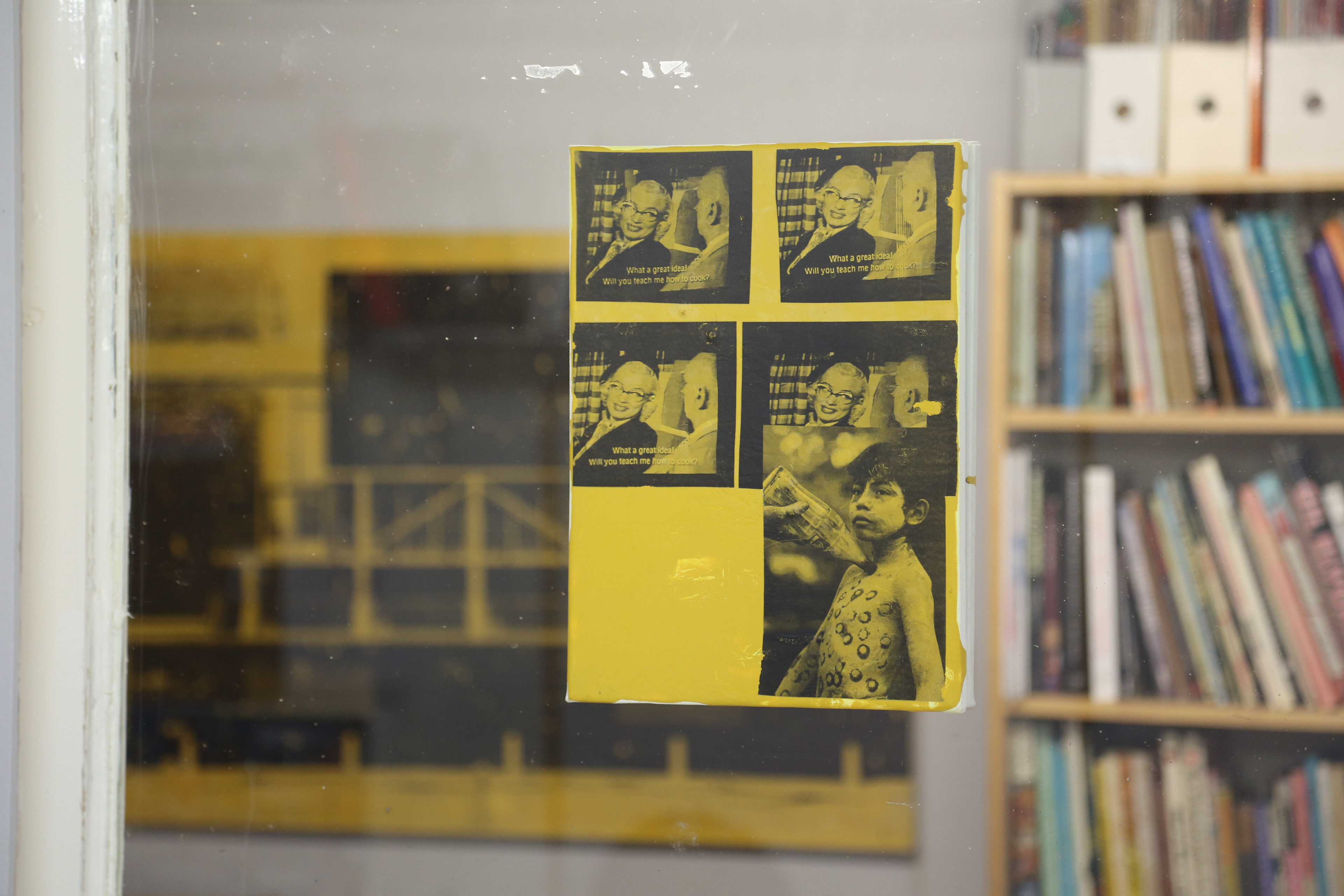 Installation view, INTRA, Medway, Kent, 2018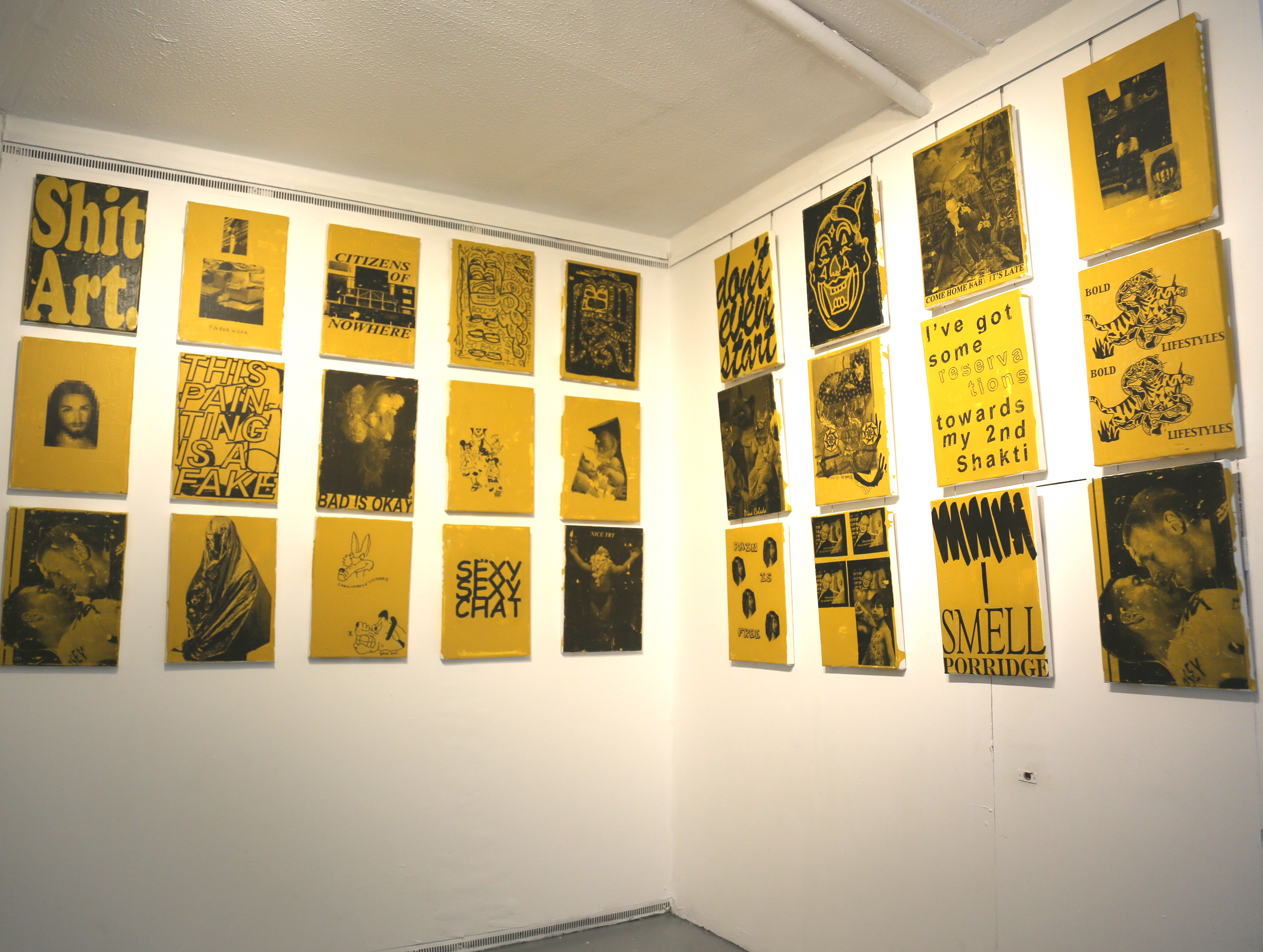 Installation view, Lilford Studio Folkestone, 2018
Installation view with sculpture by Ben Sad, Lilford Studio Folkestone, 2018